This is not just a new product. This is a true technological leap into the wireless future of transport telematics!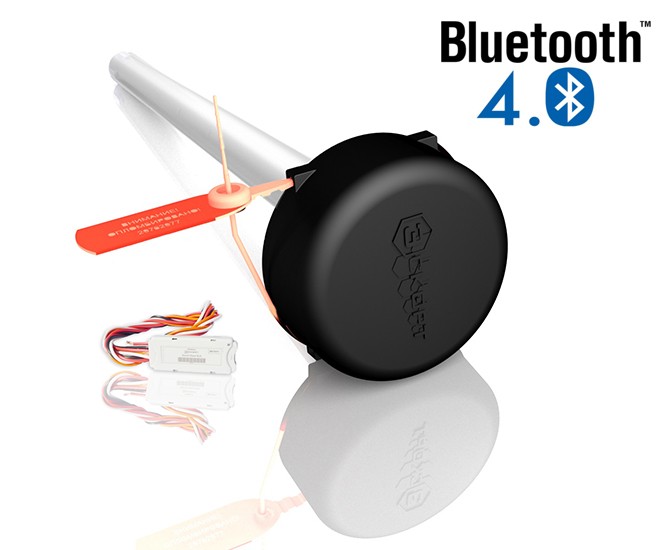 Never before the installation of the GPS monitoring system was so easy!
Installation of traditional fuel level sensors takes a lot of time. The absence of wires will finally eliminate the tedious and a long process of laying cables through the vehicles entire system. No wires, no problems.
Only imagine how much time you can save.
7 years of continuous operation with just one battery.
Lithium-thionyl chloride battery + version 4.0 Bluetooth technology with a protocol of low power consumption. This means that the sensor is able to perform its work with one battery for many years.
New, robust, hermetic, shockproof housing.
The body of the Escort TD-BLE is covered with an additional protective casing made of shock resistant polyamide featuring high endurance to various mechanical impact.
Settings from your phone.
Your employees do not need to carry their laptops any more, as you can now easily configure sensors using a mobile application.
Convenient, isn't it?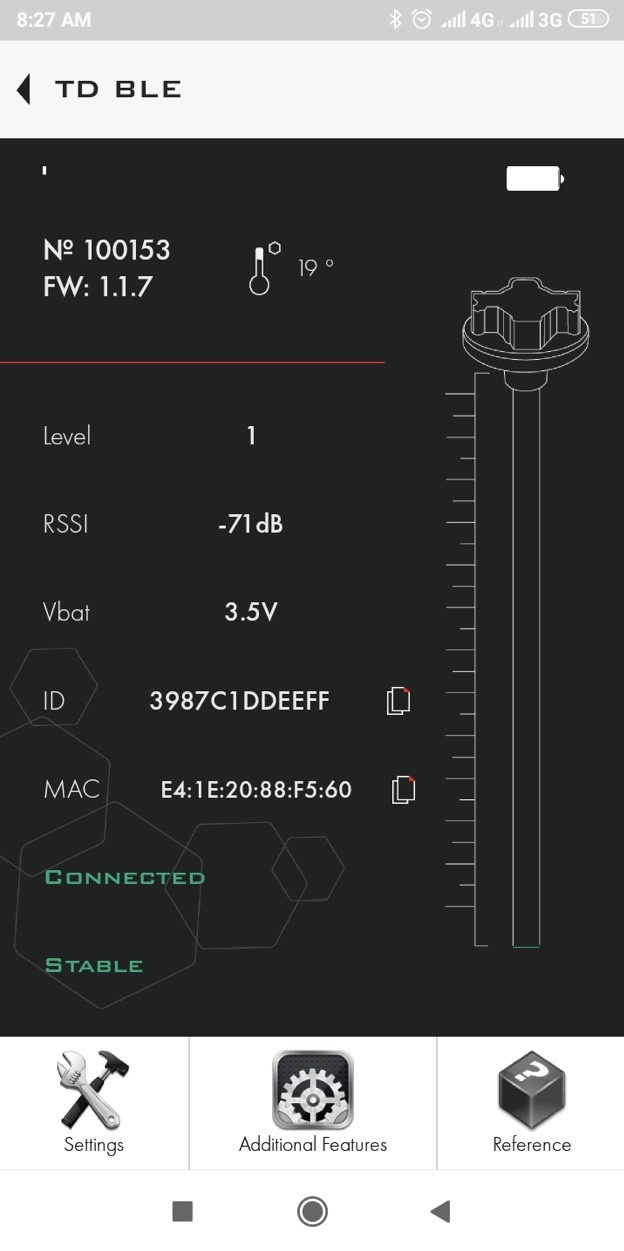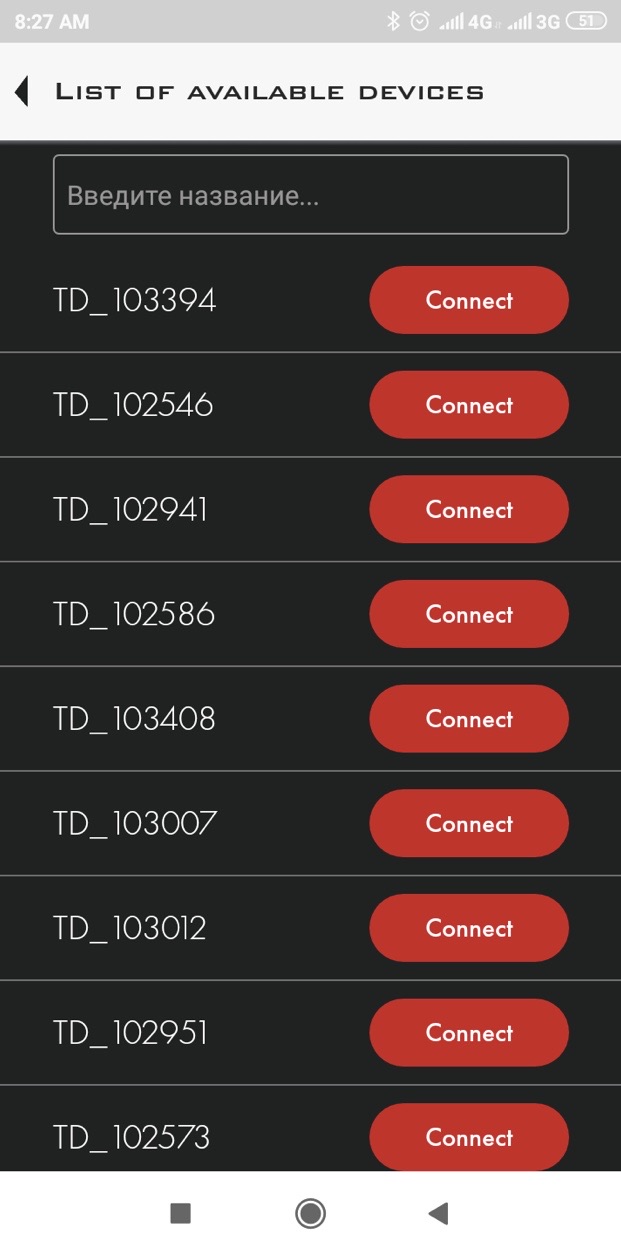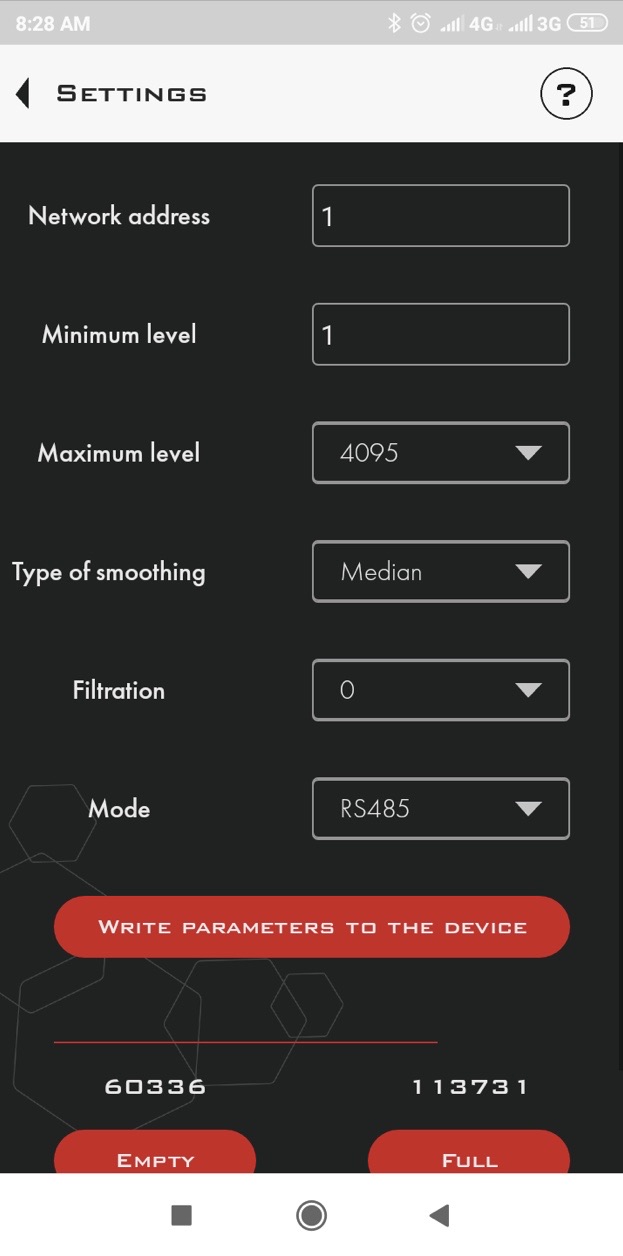 ---
TECHNICAL CHARACTERISTICS

Operation mode
digital
Digital mode:
- interface
- communication protocol

Bluetooth LE (BLE)
Escort BLE
Measuring error, maximum
1%
Range (at normal conditions in the absence of interference and obstacles when working with the base)
up to 100m
Receiver sensitivity / transmitter power
-90 dB / 0 dB
Ingress protection by GOST 14254
IP69s
Electric shock protection according to GOST 12.2.007.0
class III
Operation conditions:
- operating temperature
- atmosphere pressure

-30 ... +85 °С
84 ... 106,7 kPa
Overall dimensions
no more 80x80x(L+21)mm, where L – length of tubes
Length of measuring tubes
from 1m to 6m
Weight, maximum
0,5 kg