The personal tracker ADM50 is a portable device with built-in antennas, a battery and several modes of operation. The device can be used for monitoring of cargo containers, control of transport, observation of people, animals and other objects.

The tracker registers the location, speed and direction of the object's by signals from GLONASS/GSP system.
All events and conditions registered by the terminal are stored in a non-volatile memory. The accumulated data is transmitted through GSM 850/900/1800/1900 network of cell communications operator with the use of GPRS packet data transmission technology to a dedicated server from which it can be obtained via the Internet for further analysis and processing at the dispatcher console.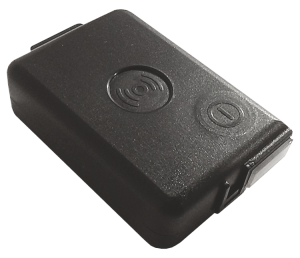 Benefits of ADM50:
High-sensitivity receiver ensures the quick location in the adverse conditions
Compact case with built-in GSM and GLONASS/GPS antennas
No need to install
The possibility of choosing navigation system (GLONASS, GPS, GLONASS+GPS)
Remote updating of terminal firmware version via GPRS
Different modes of operation
Battery
Accelerometer
SOS signal
Open and flexible protocol which is supported by most telematics servers
Support for domain name as the server address
Password protection of terminal and SIM card against unauthorized operation
PCT certificate, and TR CU 020/2011 declaration
Technical support by the manufacturer
Two-year warranty period
---
TECHNICAL FEATURES ADM50
GLONASS/GPS of the receiver
Chipset
МТ3333 (MediaTek)
Frequency coverage
GLONASS - L1 (CТ- code), GPS - L1 (С/А code)
Sensitivity at cold start/at tracking
-148 dBm/-163dBm
Number of tracking channels/lock-in channels
33/99
Positioning accuracy, 95% of time, at least
3 m
Communications standard
GSM 850/900/1800/1900, GPRS Multi-slot Class 12
GSM transmitter power
2 W
SIM card
1
Accelerometer
digital, three-axis
Battery
Li-Ion, 3000mA
Number of route records to store
100 000
PC communication interface
USB
Operating temperature in the discharge mode of the battery
-20..+60°С
Operating temperature in battery charging mode
0..+45°С
Maximum current consumption current
in battery charging mode to 1 А
Charger voltage
5V
Dimensions
89х56х25mm
Weight
maximum 125 g
Download:
Manual